Surf is the mother of water slides sports and we would like to show it to you the most fun and safe way.
With over 15 years of experience and instructors certificated by ISA (International Surfing Association) we show you how to surf from day one. Yes from the first day we guarantee you will feel the pleasure of surfing waves. Specific material for beginners and all our rigor and professionalism in your classes.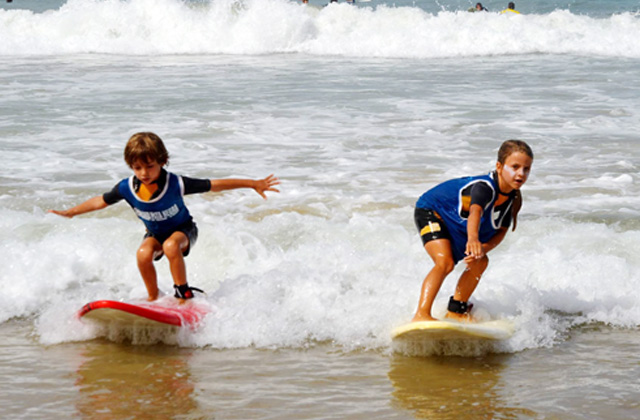 Classes
Material and insurance included in the class.
TYPE
DURATION
PRICE

 

 

Group – 3+ students per instructor

2 hours

30 €/person

 

 

Semi-private – 2 students per instructor

2 hours

40 €/person

 

 

Private – 1 student per instructor

2 hours

60 €
RENRAL
DURATION
PRICE
DURATION
PRICE

surf

1 hour

10 €

 3 hours

 20 €

 

6 hours

25 €

 1 week

 141 €

wetsuit

1 day

15 €